CEF of Kansas Staff
Merv Wagner
Kansas Director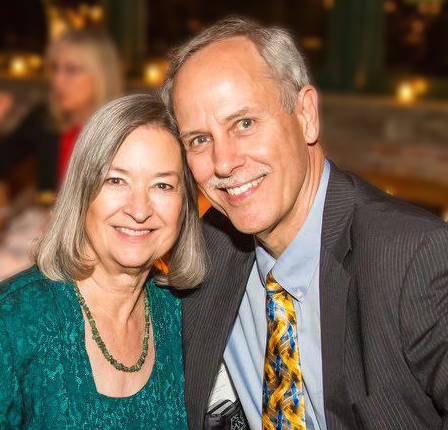 I describe my upbringing as whenever the church doors were open we were there. I knew from an early age the gospel, but it wasn't until I was 10 that I accepted Christ as my personal Savior based on the work he performed on the cross. I was raised in NW Indiana and as was common in those years my mother stayed at home while my father worked in the steel mills. I had an All-American youth with playing whatever sport was in season.

Attending a secular college in Wisconsin was a stumbling block for me as I joined a fraternity and became involved with marijuana while at the same time playing baseball and, obviously, hiding the drug use from my parents. After graduation, there was a period of approximately six months where I was high every night, except for 3-4. For a short time, I sold marijuana until I became paranoid and quit. It was during this time after graduation, I met my wife.

Trudy was not a believer, although she was raised in a very religious family of a main denomination. My mom tried to talk me out of marrying Trudy, but instead of being upset and angry, she prayed everyday for Trudy starting in January. We were married in August and Trudy accepted Christ as her Savior in October, while I was traveling out of town. The POWER of PRAYER is undeniable! However, I was still not walking with the Lord.

A couple of years (4 years after Trudy accepted Christ) after our second daughter was born, God convicted me of my lifestyle and scripture came to memory about me being the Spiritual Leader of the home, which I was not at that time. We began attending a Baptist Church in the Chicago western suburbs and God has continued to be my compass. We moved to St. Louis, then Kansas City, MO and now to Kansas.

I was convicted of my prayer life while on a short-term mission trip ministering to missionary children at a Missions conference in 2009. While listening to the main session speaker on a couple occasions, the Holy Spirit tugged on my heart to memorize more scripture and incorporate that in my prayer life, which I have done to this day. Prayer is a great weapon against Satan and what a joy to be a part of an organization that places an emphasis on prayer.

God has Blessed us with 4 children, who love the Lord, and they have been productive as we have 12 grandchildren. God has been good and gracious to us, for which we are very thankful.
Jenna Weis
Good News Club Coordinator
I believed in Jesus as my Savior when I was eight-years-old and ever since then, God has used CEF ministry to help me grow in my faith. I grew up attending Good News Club, 5-Day Club, and Camp Good News, all these places were wonderful atmospheres of encouragement and growth.

From a young age, God has worked on my heart to give me a passion for sharing the Gospel with children. After graduating high school, the Lord lead me to take an internship with CEF at their International Headquarters. After the internship, I attended the Children's Ministries Institute and graduated in the fall of 2018. I currently serve as the Good News Club Coordinator for CEF of Kansas.
About
Kansas Staff
Statement of Faith